About Jackson Entertainment
Ed Jackson
Jackson Entertainment is owned and operated by Ed Jackson. Jackson Entertainment goals are to give excellent customer service and provide the very best in our DJs.
Ed Jackson,
A Disc Jockey with over 25 years of experience that is accommodating to your request and suggestions. He specializes in all types of music genres. He has the best up to date quality of sound that is going to make your event one of the best.

We emphasize on quality and professionalism to ensure that all your guest have an enjoyable experience.
He bring with him to every function high quality digital sound equipment. He brings with him a certain type of style and poise that is sure to get a party started. No party is ever boring when Ed Jackson is present in a room.
The History or Story Behind My Site
Depending on the topic of my site, I could include historical information about my subject. For example, if my site is about my business, I could discuss how my business got started. If my site is about a sports team, music group, movie star, or my family, I could chronologically list or summarize major events important to my topic.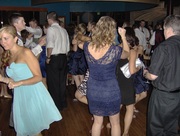 My Contact Information
Links to Other Sites